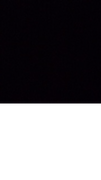 This morning I woke with a heavy heart. Sickened by the images and video clips that have unfolded in the U.S, and subsequently worldwide, set on replay it would seem through my sleepless night.
Playing on my mind was, although a well intended show of solidarity, posting a silent black square on social media (which I did by the way), just doesn't feel like doing enough. And I woke concluding – that's because of course it isn't!
Silence by too many has played a significant part in why we are where we are today with so many issues – but particularly racism. "Not my experience not my problem" just doesn't cut it.
We can't be silent.
We must continue to listen, yes. We must continue to learn, of course, but we must act where we can too, speak out when the situation arises and we must teach our children that absolutely 'Black Lives Matter'. And as a privileged white family, who may well be teaching our children that all life is precious already, we must go further and educate them on the history that sits behind why in particular 'Black Lives Matter' needs to be voiced and heard.
So, I will use the events of this week to speak out more. I will continue to listen to and learn from my black friends, colleagues and the voices worldwide right now, to educate my family and others whenever I can. And I will actively seek out avenues to play my small part, personally and professionally, in making sure these devastating events are not in vain.
I hope you will join me too.