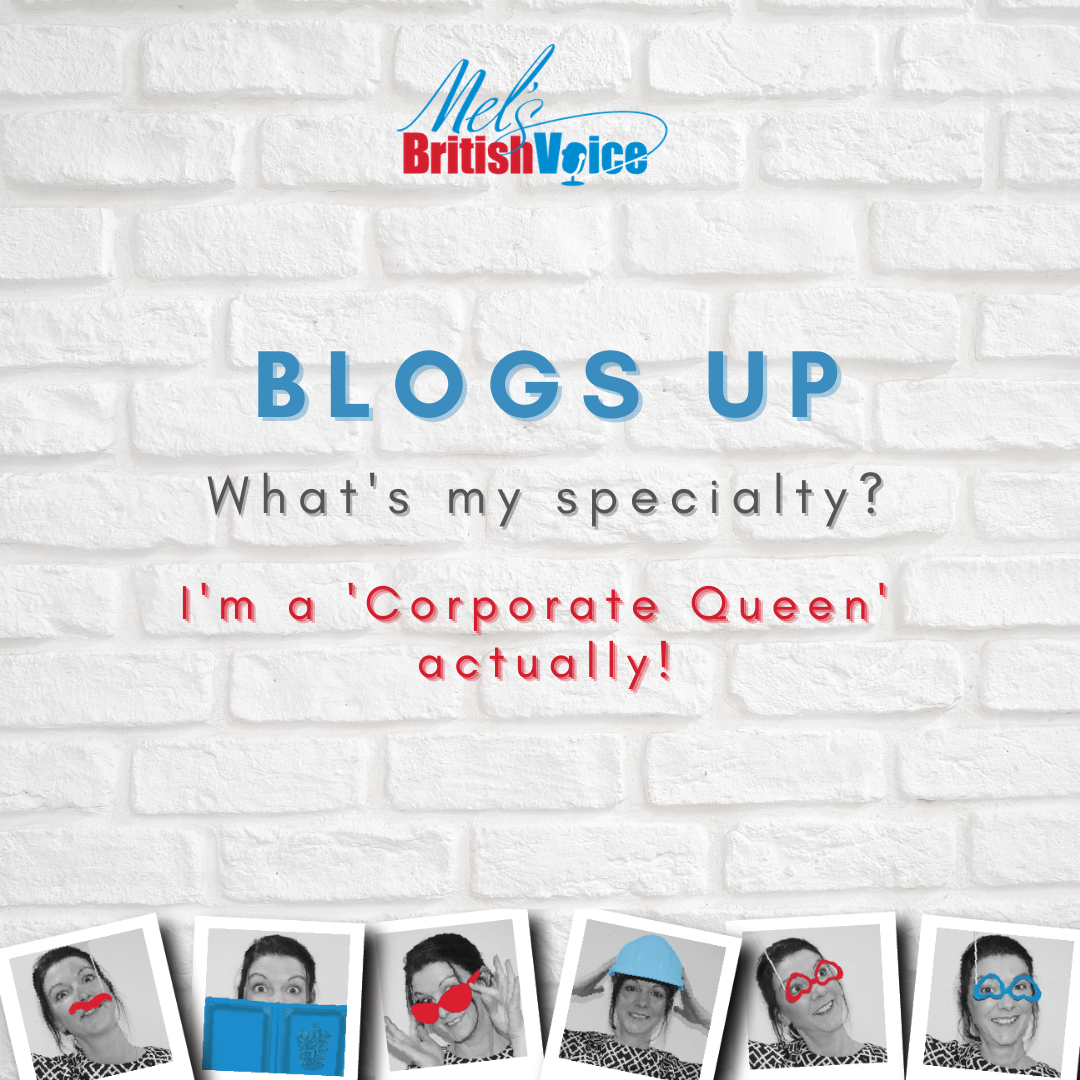 At the end of January I had the pleasure of being a guest speaker for the The Actor's Centre London as part of a voiceover week 'special' curated by Guy Michaels of Voiceover Kickstart.
It was a week packed with voiceover related workshops and webinars from vocal health to script delivery, branding to bookings and involved a mix of industry experts.
The majority of my work is for the Corporate Sector, so I was invited to chat with Guy about my experience in this particular genre; to dispel the myth that corporate work is all dull!  Remember, this was for The 'Actors' Centre so my audience have no doubt had a rough ride this last year. So I do hope we managed to get the message across that Corporate is not always as dry and conventional as you might think! It's certainly worth looking into. There are so many creative individuals out there that make corporate work far from drab. The subject in hand may seem dull but nowadays there are so many interesting ways to get a message across. Animation, stop motion, comedy spoofs – the list goes on. Hopefully we inspired a few actors to have a look into it perhaps – to help bridge a few gaps.
But, to get to the point, it wasn't that in particular that I wanted to share! It was the 'specialisms' bit that grabbed me. This set of courses was really aimed at actors looking to add another string to their bow; the line up was a great reminder that so many voiceover artists have a particular area of specialism.
I'm not a gamer for example or someone who specialises in character voices as such, so I tend to leave that kind of job to the experts in those fields. Don't get me wrong – over the years I've booked for 'characters' that are me speaking in pretty much my natural voice (motherly roles spring to mind). What I mean is you wouldn't catch me attempting a full on voice-bending cackling witch or squawky parrot. It's just not what I do best!
My point is – last week reminded me that we need to remember to keep telling people every once in a while what we specialise in!
So, whilst we're at it, if you need a Corporate Queen – that's definitely me! I'm extremely comfortable with that hat. I've come from a corporate background so I'm at total ease with it. I'm more than happy to be drawn in to a team structure that some long-term corporate clients need and want. I'm totally comfortable with unpicking an unfamiliar and sometimes complex script. As voice artists we don't always understand what we're saying, but that's a skill in itself right? Working with your client makes sure you understand enough to get the key messages across and that the right bits are teased out.
Just to clarify – 'Corporate' is such a broad title and covers many different types of projects. You can see from the examples of my work on my site the wide range of projects it can mean. And this is only the area that 'most' of my work could be described as, so if you have a commercial project in mind I may still be your voice so please do still get in touch! 
So if you have anything in mind, and think I may be able to help, just drop me a line or give me a call. I'm always more than happy to talk it through. And, as always, if I'm not the right fit I'm also more than happy to recommend another VO who might be.
I look forward to hearing from you.
Useful linked Information:
The Actors Centre was established in 1978 by Clive Swift, Sheila Hancock, John Alderton and William Hobs as an essential resource for professional actors and is the UK's leading professional development organisation, supporting actors and creative talent throughout their careers. Check out their website for further information.
Guy Michaels is VoKickstart 20 years in recorded voice work has established Guy Michaels as one of the most successful coaches in Voiceover and recording techniques. As well as his continuing work as a voiceover artist himself, Guy confidently combines a creative approach, technical knowledge and up to the minute industry experience to assist actors worldwide.
You may be interested in the #SaveTheArts campaign launched by Marie Claire in December 2020. The creative arts industry has been hit especially hard by the Covid pandemic but some high profile artists are backing a range of activities to support the cause.
(Audio version below)