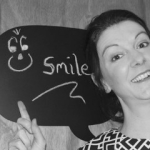 Every customer/client (whatever you refer to them as) has to of course feel that their needs have been met, but also that they enjoyed the experience enough to come back for more.
In an industry where there are umpteen options to purchase elsewhere…it's especially important to get this right, and voiceover artists are no exception.
Aside from the obvious delivery of top quality audio I work hard to make sure all of my clients experience a service that is second to none by nailing the following:
Your availability and subsequent speed of responding to requests is really quite crucial nowadays. Make sure you're accessible! Yes through the obvious routes like phone and email but also your website and social media channels. You never know which of these is your potential clients preferred approach.
Leading me to the next focus of tailoring your approach according to the client. A bespoke service can be time-consuming but in an industry where we work worldwide, where no two clients are the same there's no substitute for personalisation to help a client feel valued. Use your CRM tool to help you record those unique preferences when you first deal with a client. Note their specific recording requirements for example so the next time you can simply ask 'same again?' and be able to demonstrate that you recall what that was! We all love it don't we when someone's remembered how we prefer our tea?!
And that leads so nicely on to my next point and that's about reliability. If you can nail my previous suggestions you'll without a doubt have given the right impression to your client – that you have the right attitude about customer service who they can rely on to manage their project.
And finally once you have all that in place – you have to keep it up guys! Consistency is the number one rule in so many areas of business and the credibility of your customer service, and keeping those repeat clients, absolutely depends on it.
Have you got any top tips to add to that list? I'd love to hear from you if you do.
If you're an existing client of mine reading this – I do hope it reflects the work we've enjoyed together!
If you're a potential client then just give me a shout – I'd love to hear from you.
Keep up there with your customer service folks and you'll reap the rewards – you'll see!